TandemKross HiveGrip Ruger MKIV 22/45 & Lite TK26N0277BLK1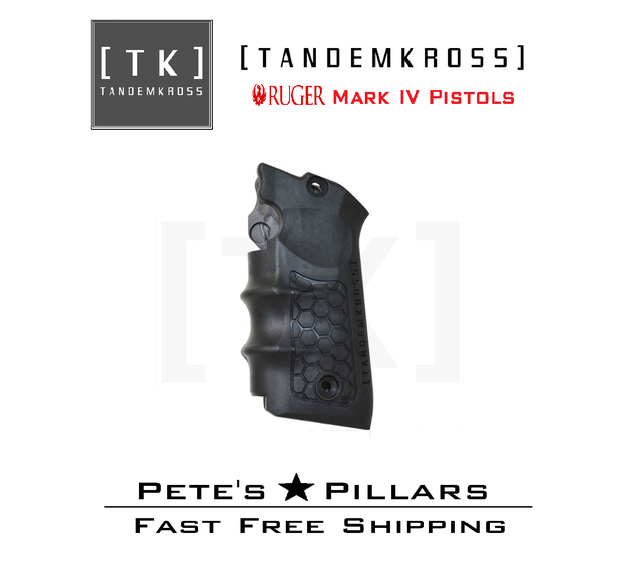 TandemKross HiveGrip Ruger MKIV 22/45 & Lite TK26N0277BLK1
At a glance:
Aggressively textured rubber for improved grip in any shooting condition
Patented impact and vibration dampening material
Ergonomic finger grooves for better control - ideal for speed and accuracy
The Ruger® MKIV™ 22/45™ pistol is quickly becoming a favorite for Rimfire Challenge and Steel Challenge competitions and other shooting sports. For a competition-ready race gun, enhanced Ruger® MKIV 22/45 grips are key.
The new TANDEMKROSS "hiveGrips" for Ruger® MKIV™ 22/45™ is the answer to your MKIV™ grip needs! Designed specifically with competitive shooters in mind, these flexible, yet durable rubber grips feature an aggressively textured surface for the ultimate purchase and control.
Defined, ergonomic finger grooves improve hand placement for more accurate, controlled shooting, while the slim, low-profile design ensures an ideal fit for any user. Made from patented impact- and vibration-dampening material, Ruger® MKIV™ 22/45™ "hiveGrips" are an ideal upgrade for any shooting sports competitor.
These wrap-around grips are easy to install and remove for cleaning and firearms maintenance. Get a grip on your Ruger® MKIV™ 22/45™ with the new "hiveGrips" from TANDEMKROSS! #swarmthehive
Supported Models:
Ruger® MKIV™ 22/45™
Ruger® MKIV™ 22/45™ Tactical™
Ruger® MKIV™ 22/45™LITE 
Ruger® MKIII™ 22/45™
Ruger® MKIII™ 22/45™ LITE 
Volquartsen Scorpion w/ 22/45™ frame
Don't forget, all TANDEMKROSS products are Made in the USA and come with a LIFETIME guarantee!
Q: What are they made from?
A: We utilized a patented material that is used in many stock and grip materials to provide the cushioned rubberized feel.
Q: Can I use a gun cleaner on them?
A: The material is chemical and solvent resistant but we recommend that you don't expose them to harsh cleaners or solvents for an extended period of time.
Q: Can I use my factory Screws?
A: Yes. We designed the grips to utilize the factory screws.
Q: Does this product have a lifetime Guarantee?
A: Yes! All TANDEMKROSS products come with a lifetime guarantee.
Q: Does the hiveGrip work with the Factory Magazine Release?
A: Yes. There is a cut out for the factory Magazine Release to allow it to be utilized. The TANDEMKROSS Titan extended magazine release is designed to give the shooter a better feel of the magazine release when utilizing the hiveGrip.
Q: Does the hiveGrip interfere with the magazine basepad?
A: The hiveGrip does not make any contact with the basepad.
To install this Web App in your iPhone/iPad press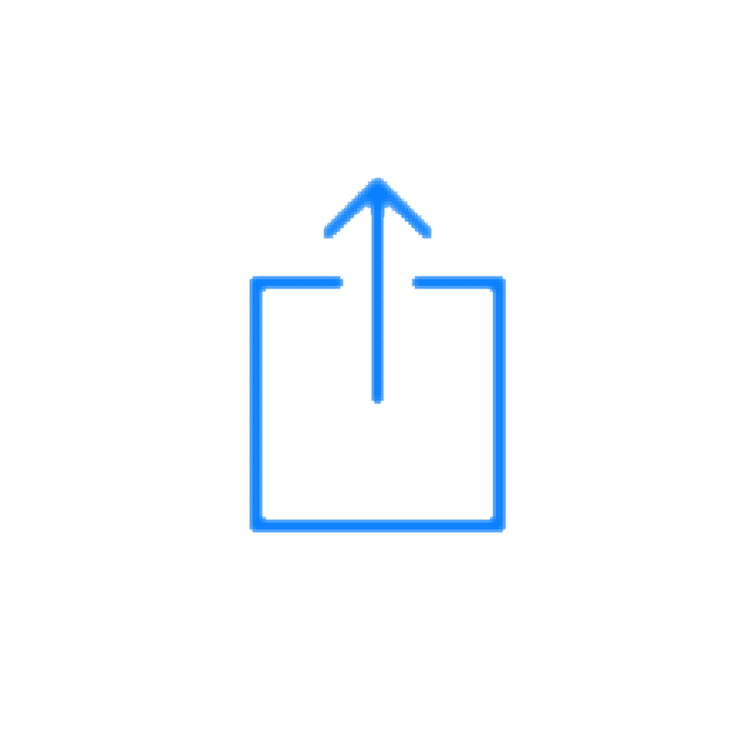 and then Add to Home Screen.