TandemKross Ruger 10/22 Ultimate Trigger Assembly Upgrade Kit Charger Takedown Red TK18N0304RED1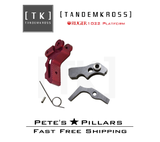 TandemKross Ruger 10/22 Ultimate Trigger Assembly Upgrade Kit Charger Takedown Red TK18N0304RED1
Flat-faced, textured trigger shoe offers the ultimate purchase and control for faster shooting, removes pre-travel and is post-travel adjustable
Completely redesigned produce crisper, smoother trigger pull while boosting reliability and safety
Kit significantly reduces trigger pull just above or just below 2 lbs
*Please Note: this kit includes a trigger shoe, hammer, trigger spring, pin and hardware, and one other internal. This kit must be installed into your existing trigger housing.
The Ruger® 10/22® aftermarket just got the ultimate addition. The "Ultimate" Trigger Kit for Ruger® 10/22® from TANDEMKROSS and Brimstone Gunsmithing offers just that - the ultimate 10/22® trigger upgrade for competitive shooters, precision shooters and anyone who wants a high-performance trigger system in their 10/22® rifle.
With TANDEMKROSS' years of experience in the shooting sports market and Brimstone Gunsmithing's decade of 10/22® trigger work, every aspect of the trigger experience has been redesigned, with improvements to the trigger break,reset and pre- and post-travel.
The pre-travel is very short. While there is minimal over-travel in the design of the trigger, an over-travel adjustment screw allows for further refinement. The trigger reset - one of the most important, but often overlooked, aspects for high-performance shooting - has been designed to be quick, smooth and consistent, even with a very light trigger pull.
Read on for further details about each part of this ultimate trigger kit.
TANDEMKROSS Flat-Faced 10/22® Trigger Upgrade
The upgraded 10/22® trigger shoe features TANDEMKROSS' signature flat-faced, textured design for the ultimate purchase and control, even when shooting with rain, sweat or gloves. The flat-face allows the user to place their finger low on the trigger, boosting leverage and reducing the trigger pull even further. The flat-face trigger helps promote good technique to make it easier and more natural to pull the trigger consistently and correctly.
The trigger also mimics the design of the TANDEMKROSS "Victory" Triggers for rimfire pistols, offering a consistent trigger feel across pistol and rifle during a Rimfire Challenge or Steel Challenge competition.
Upgraded 10/22® Hammer and 10/22® Internals
The upgraded parts are made of hardened, impact resistant S-7 tool steel. The parts are machined from billet stock and critical surfaces are EDM cut for the most precise machining, allowing for a unique, completely redesigned engagement.
These precision-machined parts allow for an extremely light trigger pull, while still maintaining strong engagement. By changing the geometry of this engagement, we've created a trigger kit that is incredibly light, incredibly safe and reliable long-term, ensuring your trigger pull doesn't change even after many thousands of rounds have been fired.
Upgraded 10/22® Trigger Spring
We're keeping the upgrades coming with the "Ultimate" 10/22® trigger kit, including a redesign of the factory trigger return spring and plunger. The design of the factory spring and plunger requires a heavier spring in order to have consistent, positive resets. The "Ultimate" Trigger Kit does away with this design, replacing the spring and plunger with a single coil of music wire spring that flexes and rebounds with zero friction, binding or other trigger "noise."
The Ultimate 10/22® Trigger Kit
The "Ultimate" Trigger Kit for Ruger® 10/22® installs easily into the factory trigger housing with no tooling or gunsmithing required. Get your own "Ultimate" Trigger Performance Kit today and be ready to take on any type of rimfire shooting - whether it is for competition or just for fun!
Support Models List:
Ruger® 10/22®
Ruger® 10/22 Carbine
Ruger® 10/22 Takedown®
Ruger® 10/22 Takedown LITE®
Ruger® 10/22 Compact
Ruger® 10/22 Tactical
Ruger® 10/22 Sporter
*PLEASE NOTE: The "Ultimate" Trigger Kit for Ruger® 10/22® can also be installed into a BX trigger group, but requires a standard factory disconnector.
*PLEASE NOTE: This kit is designed for the STOCK POLYMER Ruger® 10/22® trigger housings. Metal trigger housings may require some fitting of the parts. 
Don't forget, all TANDEMKROSS products are Made in the USA and come with a LIFETIME guarantee!
To install this Web App in your iPhone/iPad press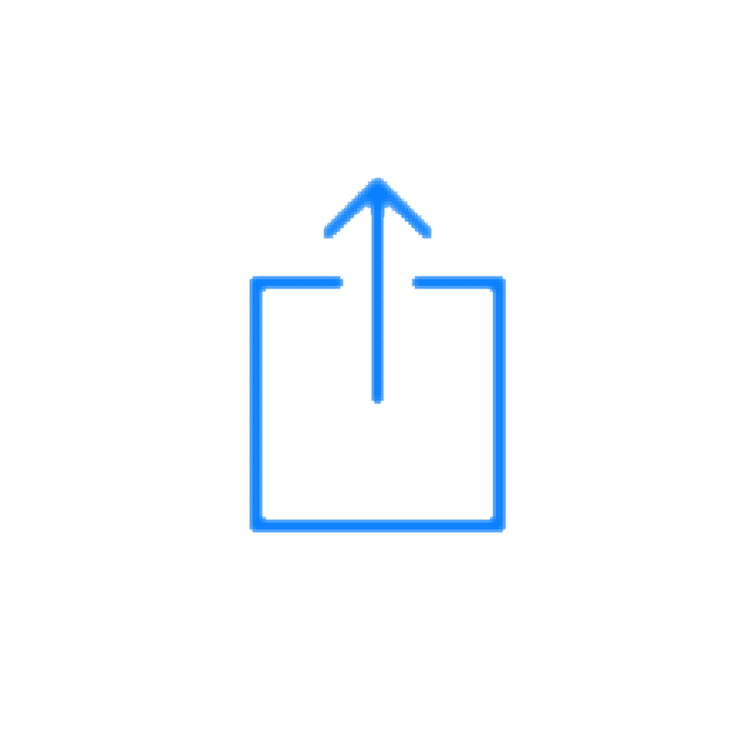 and then Add to Home Screen.