KIDD Ruger 10/22 Upgraded Replacement Stainless Plunger Spring Charger Takedown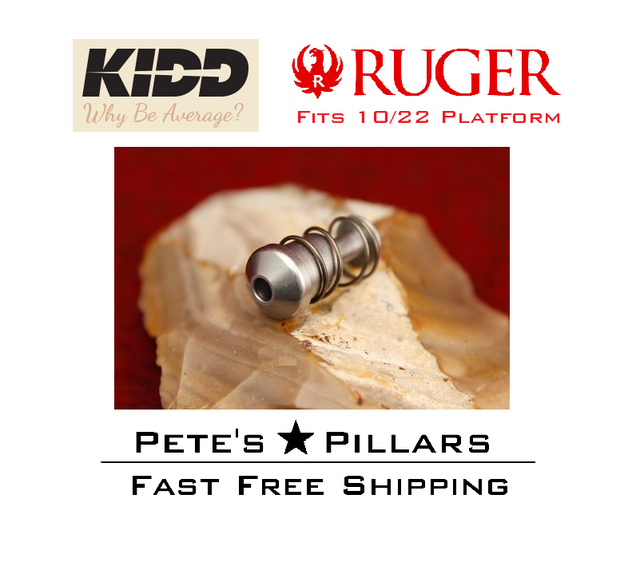 KIDD Ruger 10/22 Upgraded Replacement Stainless Plunger Spring Charger Takedown
KIDD Ruger 10/22 Upgraded Replacement Stainless Plunger Spring Charger Takedown
Kidd has a reputation. We are proud to honor that reputation at Pete's Pillars. We are an authorized Kidd Reseller and carry their highly regarded products in our inventory. With Kidd, you know you arent settling for your build to be average, after all.... "Why be Average?"
Description
Upgrade to a Stainless Steel magazine latch plunger for your 10/22® 
Hardened stainless steel with standard spring included
Better magazine hold
Replace your factory magazine latch plunger with a new KIDD stainless steel version. With upgraded geometry to both hold your magazine more stable and let it release easier.  
Installation instructions:
Push out the magazine lever pin and pull the magazine lever down while slightly pressing in on the magazine latch plunger. Once the magazine lever is out the plunger will pull out of the trigger guard completely. After slipping the magazine latch plunger into the spring slide it in the trigger guard. While holding the plunger slightly depressed, put the magazine lever back in the trigger making sure it fits in the cut out of the plunger properly, then put the pin back in the magazine lever to hold everything in place. Function the magazine lever to make sure that the plunger is retracting as it is supposed to retract. 
Package includes:
magazine latch plunger
Our Pete's Pillars Ruger 10/22 VBlock Screws and Volquartsen Block Combo and Pin Kits go great with this barrel. We also carry the KIDD Bolts, Hanldes, and KIDD triggers.
Looking for more 10/22 Accessories? Check out our store/site for all sorts of high quality 10/22 parts and accessories.
Including: Pete's Pillar Kits,
 Pete's 10/22 Parts,
Volquartsen,
DIPinc
Warne
and Green Mountain Barrels. 
Warning: All Modifiactions must be done by a knoweldgeable and competant individal. Follow all rules of firearm safety. Never work on a loaded firearm. Never work intoxicated, or beyond your limitations. A working knowledge of your item and basic shop tools and knowledge is required. 
We will do our best to assist you. Please contact the manfuactuer of each item for assitance. 
Purchasing you hold neither the manufacterer or the seller liable for modifications.. 
You are responsible for knowling your local regulations of each items. 
We do not use economy services such as SurePost, SmartPost, or Parcel Post. It will go out Priority Mail, UPS, or FedEx. We do have an option to upgrade your order with a small surcharge for shipping.
To install this Web App in your iPhone/iPad press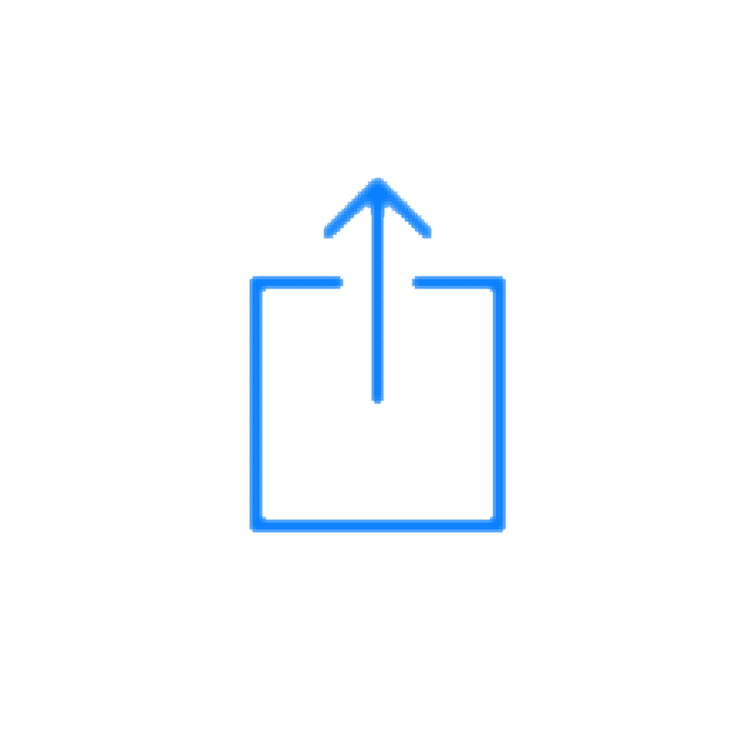 and then Add to Home Screen.