KIDD Ruger 10/22 Two Stage Trigger Unit Assembly Charger Takedown 1022 Black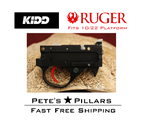 KIDD Ruger 10/22 Two Stage Trigger Unit Assembly Charger Takedown 1022 Black
Kidd has a reputation. We are proud to honor that reputation at Pete's Pillars. We are an authorized Kidd Reseller and carry their highly regarded products in our inventory. With Kidd, you know you arent settling for your build to be average, after all.... "Why be Average?"

From The Manufacturer:

Kidd Two Stage
Black,
Medium Extended
8/8oz

Shipped fast. New
Best drop-in aftermarket trigger for the 10/22®
No finer trigger can be had for this rifleAll two stage models sold on ebay are set at our most popular pull weight8oz first stage/8oz second stage for a 1 pound overall pullThis model is: Black guard, Red Curved Blade, Black Extended Lever 
The KIDD Trigger, shoot with it or against it...
Our trigger is the best aftermarket 10/22® trigger on the market. Whether you shoot Smallbore Silhouette, the Sportsman's Team Challenge or just hate Crows and Groundhogs this is the trigger you have been looking for. What makes it the best you ask? Tony Kidd's patented two stage design. It offers the incredibly clean and consistent let off expected in a target trigger while maintaining the total reliability and safety required of a field trigger. The pull weight can be infinitely distributed between the two stages offering a pull as light as 6 ounces (3 ounces on the first stage and 3 ounces on the second stage) or as heavy as 2.5 pounds. We will gladly distribute the trigger weight to your individual needs.
Our trigger guard is CNC machined from 6061 T6 billet aluminum and each assembly. The hammer, sear, transfer bar and other internal tool steel parts are CNC machined and cut by a wire EDM. All springs are manufactured by a .22 aficionado and KIDD customer Murphy & Read Springs. We assemble each trigger in the KIDD shop employing the strictest quality control knowing our reputation rides on every trigger.
Have you noticed the interchangeable magazine release levers for our trigger assemblies? You can now purchase one of three styles or all three. The Sportsman or the flat lever is the best lever for all you hunters. The Extended (medium) is a great universal magazine lever and our most popular. Then the Speed (long) lever that wraps around the bottom of the trigger guard is for all you target shooters who are racing the clock.
We offer black and silver anodized trigger bodies/guards both supplied with our signature red trigger (or as a customer from San Antonio, Texas referred to it "the salsa trigger"). Both black and silver trigger bodies have a matte glare free finish. We have offered a straight trigger shoe option in our trigger housing for years, but the concept is still new to most customers. The straight trigger replaced the standard curved trigger nicely and feels particularly good with a pistol grip or thumbhole style stock. We recommend that if you use a sporter style stock that you stick with the standard curved trigger. Our curved and straight trigger shoes are available in both red and black powder coating. The two-stage trigger also comes with an auto bolt release already installed.
What the heck is a two stage trigger? The two stage trigger offers a unique geometry which allows a very clean, light and repeatable break. This is accomplished by distributing the trigger pull weight into two distinct segments. The first segment or stage is an initial take up which leads to the second stage. As you pull the trigger rearward taking up the first stage weight, you will feel a stop. This is the second stage. At this point the hammer and sear are engaged by .001" and any further rearward movement of the trigger will release the hammer firing the shot. The advantage to this system, which is used on all European competition autoloaders, is the ability to not only have very consistent trigger breaks but to also allow light and reliable trigger breaks. In an autoloading rifle this can only be accomplished with a two stage trigger. When cocked, the two stage has approximately .040" hammer and sear engagement, almost 10 times that of the factory trigger. Only KIDD offers a 10/22® trigger assembly which incorporates precise let off, complete reliability and total safety.

This Trigger guard assembly is a drop in part and huge upgrade for the Ruger 10/22 and will fit the entire 10/22 Platform including: 10/22, 1022, Charger, Kidd, Takedown
 Our Pete's Pillars Ruger 10/22 Cross Trigger Assembly Pins and Pin Kits go great with this trigger assembly along with our full line of Kidd Products 
 Looking for more 10/22 Accessories? Check out our store/site for all sorts of high quality 10/22 parts and accessories.
 Including: Pete's Pillar Kits,
 Pete's 10/22 Parts,
Volquartsen,
DIPinc 
Warne
and Green Mountain Barrels
Warning: All Modifications must be done by a knowledgeable and competent individual. Follow all rules of firearm safety. Never work on a loaded firearm. Never work intoxicated, or beyond your limitations. A working knowledge of your item and basic shop tools and knowledge is required. 
We will do our best to assist you. Please contact the manufacturer of each item for assistance.  
Purchasing you hold neither the manufacturer or the seller liable for modifications.. 
You are responsible for knowing your local regulations of each items. 
To install this Web App in your iPhone/iPad press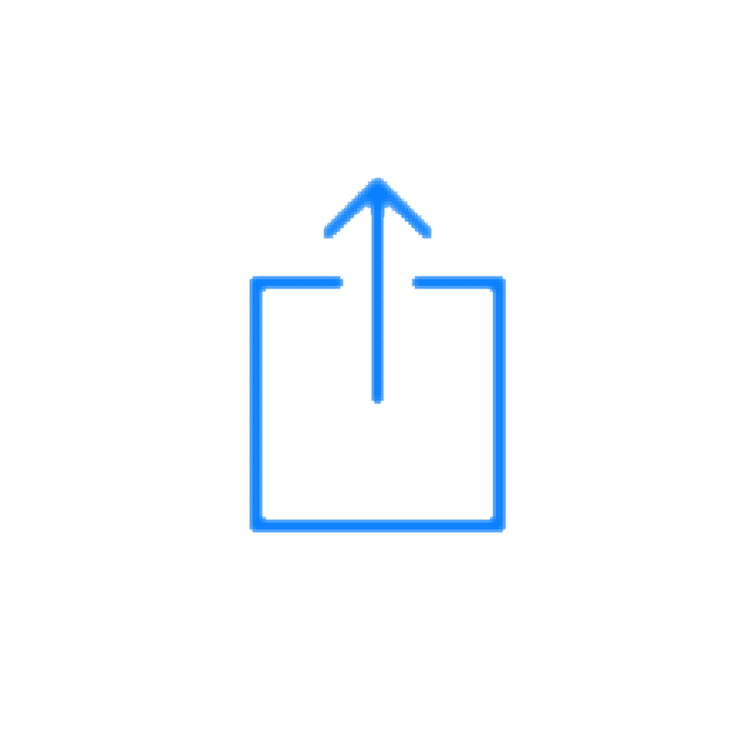 and then Add to Home Screen.