KIDD Ruger 10/22 Trigger Job Kit Internal Upgrades 1022 Charger Takedown Silver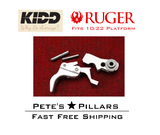 KIDD Ruger 10/22 Trigger Job Kit Internal Upgrades 1022 Charger Takedown Silver
KIDD Ruger 10/22 Trigger Job Kit Internal Upgrades 1022 Charger Takedown Silver
Kidd has a reputation. We are proud to honor that reputation at Pete's Pillars. We are an authorized Kidd Reseller and carry their highly regarded products in our inventory. With Kidd, you know you arent settling for your build to be average, after all.... "Why be Average?"
From The Manufacturer:
 Upgrade your trigger mechanism in your polymer/plastic 10/22®
Complete with Hammer, Sear, Disconnect, and Trigger Blade 
 From a cumbersome trigger break to a clean one in 20 minutes
Upgrade your polymer factory 10/22® trigger break with our KIDD "Trigger Job" Kit. This kit will replace your weighty factory trigger break with a clean crisp break. This kit replaces your internal hammer, sear, disconnect, and trigger blade with precision aftermarket parts. KIDD has taken some of the work out of this installation by creating two sub-assemblies. The first sub-assembly is the mated hammer bushings and fitting a hammer pin. The second is the sear, disconnect, and trigger blade. We have fine-tuned these sub-assemblies to both assist the customer with installation and assure proper settings.
When using our kit you must not mix and match our pieces with other aftermarket or OEM hammers, sears, disconnects, or trigger blades in order to achieve the ultimate potential of this kit. This entire kit will drop into your factory polymer/plastic trigger guard well within 20 minutes from start to finish and the normal trigger breaking weight achieved is just under 2 pounds.  
Originally, we developed this trigger kit with the idea that customers would only want to reduce and refine the factory trigger break. But after a while, we found that we were not meeting our customer's needs that preferred a heavier but still clean breaking trigger in their factory polymer guards. So we developed a KIDD Pull Weight Tuning Spring Kit which can be purchased in addition to this Trigger Job Kit to adjust the pull weight.
 You will need the KIDD Pull Weight Tuning Spring Kit to adjust the weights. 
Instructions available online. 
Package includes:
Hammer with fitted bushings and mated pin
Sear, 
Disconnect, 
Silver Trigger blade in a sub-assembly
Slave pin for easy sub-assembly installation
Looking for more parts?
This Trigger Job Kit is a drop in part and huge upgrade for the Ruger 10/22 and will fit the entire 10/22 Platform including: 10/22, 1022, Magnum, Charger, Kidd, Takedown. This fits the factory polymer trigger guard housing. 
Our Pete's Pillars Ruger 10/22 Cross Trigger Assembly Pins and Pin Kits go great with this trigger assembly kit along with our Viton Bolt Buffers and Auto Bolt Release. 
Looking for more 10/22 Accessories? Check out our store/site for all sorts of high quality 10/22 parts and accessories.
Including:
 Pete's Pillar Kits,
 Pete's 10/22 Parts,
Volquartsen,
DIPinc
Warne
and Green Mountain Barrels. 
Warning: All Modifiactions must be done by a knoweldgeable and competant individal. Follow all rules of firearm safety. Never work on a loaded firearm. Never work intoxicated, or beyond your limitations. A working knowledge of your item and basic shop tools and knowledge is required. 
We will do our best to assist you. Please contact the manufacturer of each item for assitance. 
Purchasing you hold neither the manufacterer or the seller liable for modifications.. 
You are responsible for knowling your local regulations of each items. 
To install this Web App in your iPhone/iPad press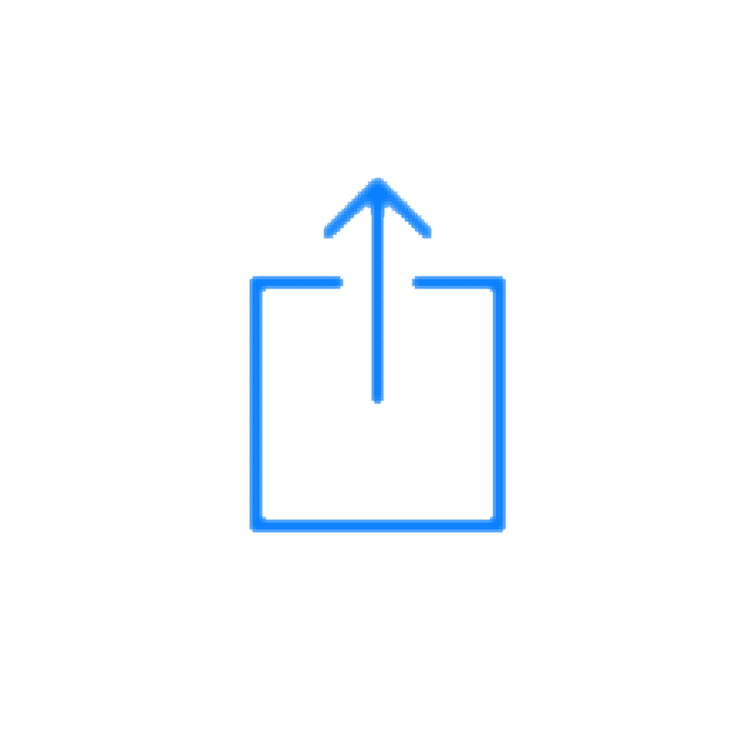 and then Add to Home Screen.