KIDD Ruger 10/22 Extended Recoil Rod Assembly 1022 Silver Bolt Handle 7260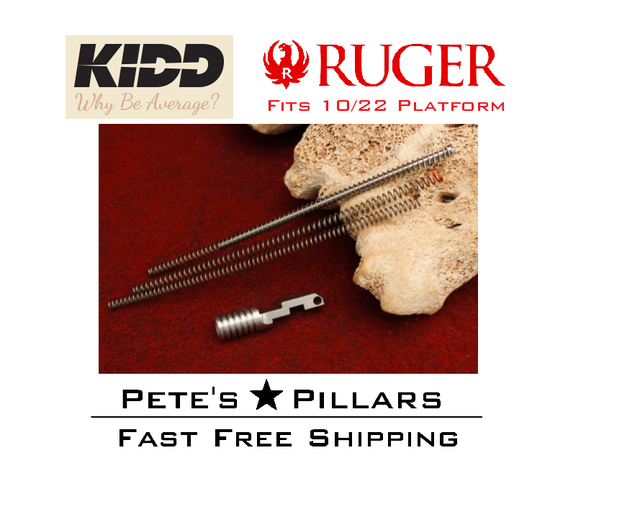 KIDD Ruger 10/22 Extended Recoil Rod Assembly 1022 Silver Bolt Handle 7260
KIDD Ruger 10/22 Extended Recoil Rod Assembly 1022 Silver 7260 Stainless Steel
Kidd has a reputation. We are proud to honor that reputation at Pete's Pillars. We are an authorized Kidd Reseller and carry their highly regarded products in our inventory. With Kidd, you know you arent settling for your build to be average, after all.... "Why be Average?"
Packaging Includes:
Bolt Handle 
Guide rod
3 tuning springs
From The Manufacturer:
Upgrade the bolt handle assembly in the 10/22®
4 distinctly contoured handles to choose from
Slick guide rod for easy racking
Interchangeable tuning springs:
White=standard, Red=10% increase, Grey=10% decrease)
This great upgrade kit for your 10/22® will provide you with a comfortable bolt handle to grasp, a "super slick" guide rod, and the ability to tune the recoil of your rifle with our interchangeable springs. All bolt handle lengths are 1 3/4", which is 1/4" longer than the factory bolt handle assembly kit giving greater clearance for the shooter's knuckles while racking the bolt.
The three tuning springs come in varying tensions for the ultimate in tuning capability. Though by and large the standard tension spring will serve the shooter throughout the different ammunition velocities. If, due to tolerance stacking or preferred ammunition the cycling of the action is out of sync then the shooter has the capability to change the spring without using the more primitive method of cutting coils to tune a spring.
Handle Weights:
black with black viton cushion = .4 oz
silver with black viton cushion= .6 oz
black ring (6 ring cuts)= .3 oz
silver ring (6 ring cuts)= .6 oz
black 762 (modified z shape flute)= .3 oz
silver 762 (modified z shape flute)= .6oz
Precision ground guide rod is made from hardened tool steel and held to 2/10,000" tolerance throughout its entire length. The rod is nitride treated which gives its surface a 70C rockwell (harder than a file) surface hardness. Guaranteed the smoothest and slickest guide rod in the industry.  
Installation instructions: (Video Instructions Available)
After removing the stock from the barreled action, remove the trigger and bolt stop. This will allow the needed clearance for the bolt to be removed along with the bolt handle assembly. After choosing your proper spring tension slip the bolt handle assembly in from the ejection port, placing the cone end of the rod into the containment hole in the receiver. Then fully compress the bolt handle assembly while placing the bolt on it. After the mating of the bolt handle and bolt, let off the containment allowing the bolt to go forward. Install the bolt stop pin, trigger and stock.  
This recoil rod guard assembly is a drop in part and huge upgrade for the Ruger 10/22 and will fit the entire 10/22 Platform including:10/22, 1022, Magnum, Charger, Kidd, Takedown
Our Pete's Pillars Ruger 10/22 Cross Trigger Assembly Pins and Pin Kits go great with this trigger assembly. We also carry the KIDD Bolt and KIDD trigger.
Looking for more 10/22 Accessories? Check out our store/site for all sorts of high quality 10/22 parts and accessories.
Including: Pete's Pillar Kits,
 Pete's 10/22 Parts,
Volquartsen,
DIPinc
Warne
and Green Mountain Barrels. 
Warning: All Modifiactions must be done by a knoweldgeable and competant individal. Follow all rules of firearm safety. Never work on a loaded firearm. Never work intoxicated, or beyond your limitations. A working knowledge of your item and basic shop tools and knowledge is required. 
We will do our best to assist you. Please contact the manfuactuer of each item for assitance. 
Purchasing you hold neither the manufacterer or the seller liable for modifications.. 
You are responsible for knowling your local regulations of each items. 
To install this Web App in your iPhone/iPad press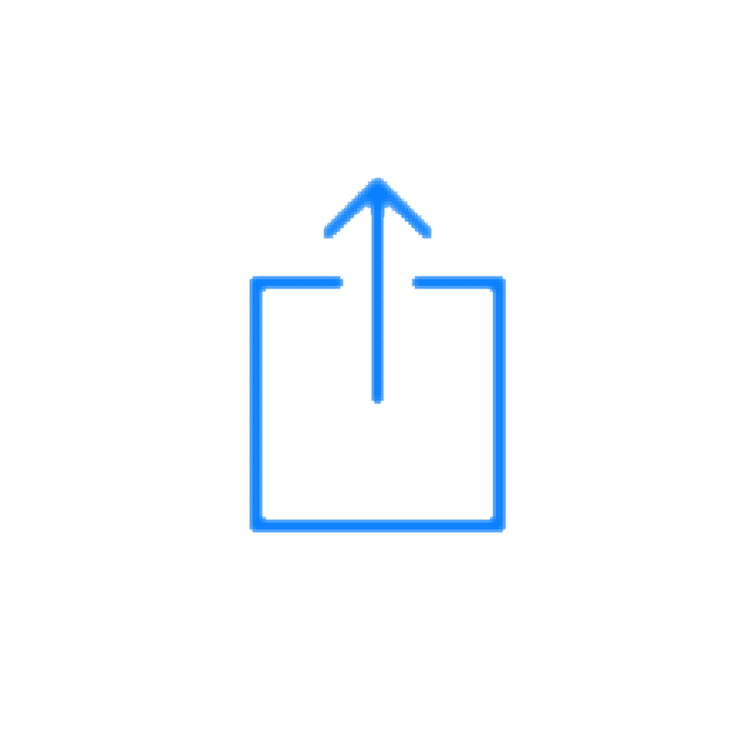 and then Add to Home Screen.